MEET OUR TEAM OF PROFESSIONALS
Driven by a passion for quality and a bedrock of professional integrity, our people are our most valuable asset.They are the source of service that exemplifies value to the clients.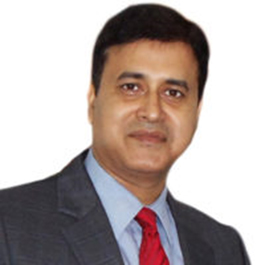 Kumar Nagmani | Partner
Kumar is a fellow member of the Institute of Chartered Accountants of India with over 18 years of experience in serving organizations in the areas of Assurance, Taxation, Risk based Internal Audits, SSAE 16, Project Monitoring, SOP development, Risk Management, Process Re-engineering, Basel II compliance implementation etc.
He has led various prestigious assurance and advisory engagements for some very large multinational and Indian businesses in banking, financial services, insurance, manufacturing, infrastructure, education, oil & gas and real estate, IT/ITES, Telecom sectors. Prior to joining KNPS & Associates, he has worked Grant Thornton, Lodha & Company and V Sankar Aiyar & Company.
Kumar is a regular speaker on accounting, auditing and tax issues and has addressed a number of seminars.
He is also an advisor and independent director to various companies and organizations.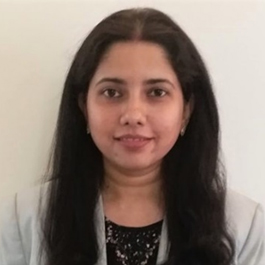 Sneha Singh | Partner
Sneha is a Chartered Accountant with over 14 years of experience and carries significant experience in managing large and medium size clients of the firm.
She has earned the reputation of being an acknowledged expert in the field of Financial Planning & Analysis, Accounting, Risk Management and Business Advisory and statutory audit across various industries. Sneha has serviced clients across sectors including FMCG, Telecom, Dairy, Manufacturing, Hospitality, Retail and Financial Services.
Prior to joining KNPS & Associates, she has worked with Mars Chocolate India where she headed the Business Shaping & Reporting function. Sneha has also worked with NDDB Dairy Services, American Express, ITC Limited and large audit firms.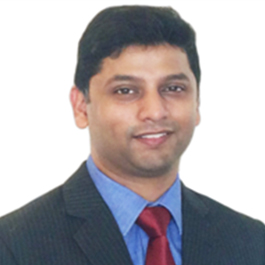 Anirban Banerji | Practice Director
Anirban is a Practice Director with KNPS and heads our Mumbai office. He is responsible for driving the growth of the practice in the west region of the country. Prior to joining KNPS, he worked with Deloitte and Grant Thornton.
He has over eleven years of management consulting experience and has advised numerous companies in Manufacturing, Healthcare, Financial Services, Engineering and ITes sector.
He has advised multiple companies in areas like Internal Audits, Statutory Audits, Financial Reporting, Enterprise wide Risk Management, Development of Standard Operating Procedures etc. Some of his key clients include BALCO, Sterlite, Piramal Healthcare, KraftPowercon, Aditya Birla Financial Services, Jindal, Edelweiss, Gruh Finance Limited, Religare, Cadila, Nirma etc.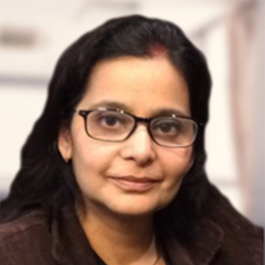 Ritu Garg Mazumdar | Partner
Ritu is a Chartered Accountant with more than ten years of experience in the field of finance with
expertise in areas like F&A and consulting experience in ESOPs and SAP FI.
Prior to joining KNPS, she has worked with Onward Technologies Ltd where she worked as the Senior F&A Manager handling all accounts and finance activities at their biggest development centre including implementation of ERP, EWRM and Control Assessments. She has also worked as a senior consultant with Infosys in the field of SAP-FI and has consulted with clients from Manufacturing and Retail Industries. Her ESOP consulting experience has been with ESOP Direct, a practice with KPIT. Her areas of expertise includes F&A Management, Enterprise Wide Risk Management, Controls Assessments, ESOP consulting, ERP implementations and consulting.
Her key consulting engagements were with clients like Procter & Gamble Co., The Clorox Company and Suzlon Energy Ltd. among others.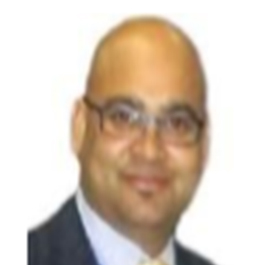 Raghvendra Singh | Director
Raghvendra Singh is a Master Of Business Administration with over 15 years of professional experience. He possesses wide range of industry experience including Insurance, retail, telecommunication and education . Prior to joining KNPS he has also worked with organizations like Airtel , Idea, OSIM , futureKids and Metlife. Raghvendra has received his Bachelor's degree in Economics (H) from Delhi University.
Raghvendra has extensive experience in Sales and Marketing, Product Development, Brand Management , Corporate and institutional sales, Event and promotions , Developing of retail SOP, Sales training , Developing sales and training modules, Developing Questionnaire and process for mystery shopping to attain the organization's objectives etc.
He was instrumental in developing and implementing process for mystery shopping for two major retail brands to meet their organizational objectives.
During his retail stint Raghvendra was instrumental in designing and setting up process on inventory lead time reduction, order to cash cycle improvement, redesigning processes for cost reduction and improving efficiency of resources.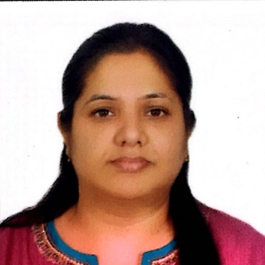 Pallavi Sinha | Head HR
Pallavi heads the Human Resources function of KNPS and designs the overall human resources framework for the firm. She is responsible for all aspects of the HR function, encompassing manpower planning, talent acquisition, learning and development, performance management, rewards and recognition and employee engagement.
Pallavi is an MBA with over 20 years of work experience. Prior to joining KNPS she has worked with leading organizations like Mafoi (Randstad), Delhi duty free, Asian Oil Fields, UMTC etc.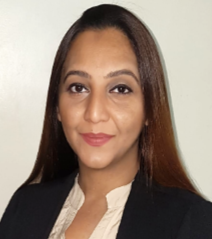 Preeti Sharma | Partner
Preeti is a Chartered Accountant and commerce graduate from Brihan Maharashtra College of Commerce. She has also done LLB from Symbiosis Law School and diploma in French from Pune University.
She has over 20 years of experience in leadership roles in Finance and Internal Audit with large Corporate house. Prior to joining KNPS, she has worked with Sterlite Technologies Ltd., Vedanta Resources Plc, Cumins Power etc.
During her previous roles she has worked with Sterlite Technologies as a Finance Controller and part of Management Assurance Team of Vedanta Plc. Her areas of expertise includes F&A Management, Enterprise Wide Risk Management, Controls Assessments, Process Re-engineering etc